Siewert & Kau – Logistics
Take advantage of our decades of experience and our highly efficient infrastructure.
About Siewert & Kau Logistics
Siewert & Kau looks back on over 20 years of experience in the distribution business for IT products and in fulfilling the specific high demands of this area. We are proud of the scalable services we have created for our customers during this time and of our experience in the logistics sector.
So that you can benefit from this experience even more in line with your requirements, we now also offer you tailor-made logistics services with Siewert & Kau Logistik. If you are looking for a competent company for logistics services such as import/export, customs, organization of transport services and much more, then Siewert & Kau Logistik is the right partner for you.
Here, too, we have our full weight behind you: At Siewert & Kau Logistik, over 150 employees are ready and waiting to meet all your logistics needs.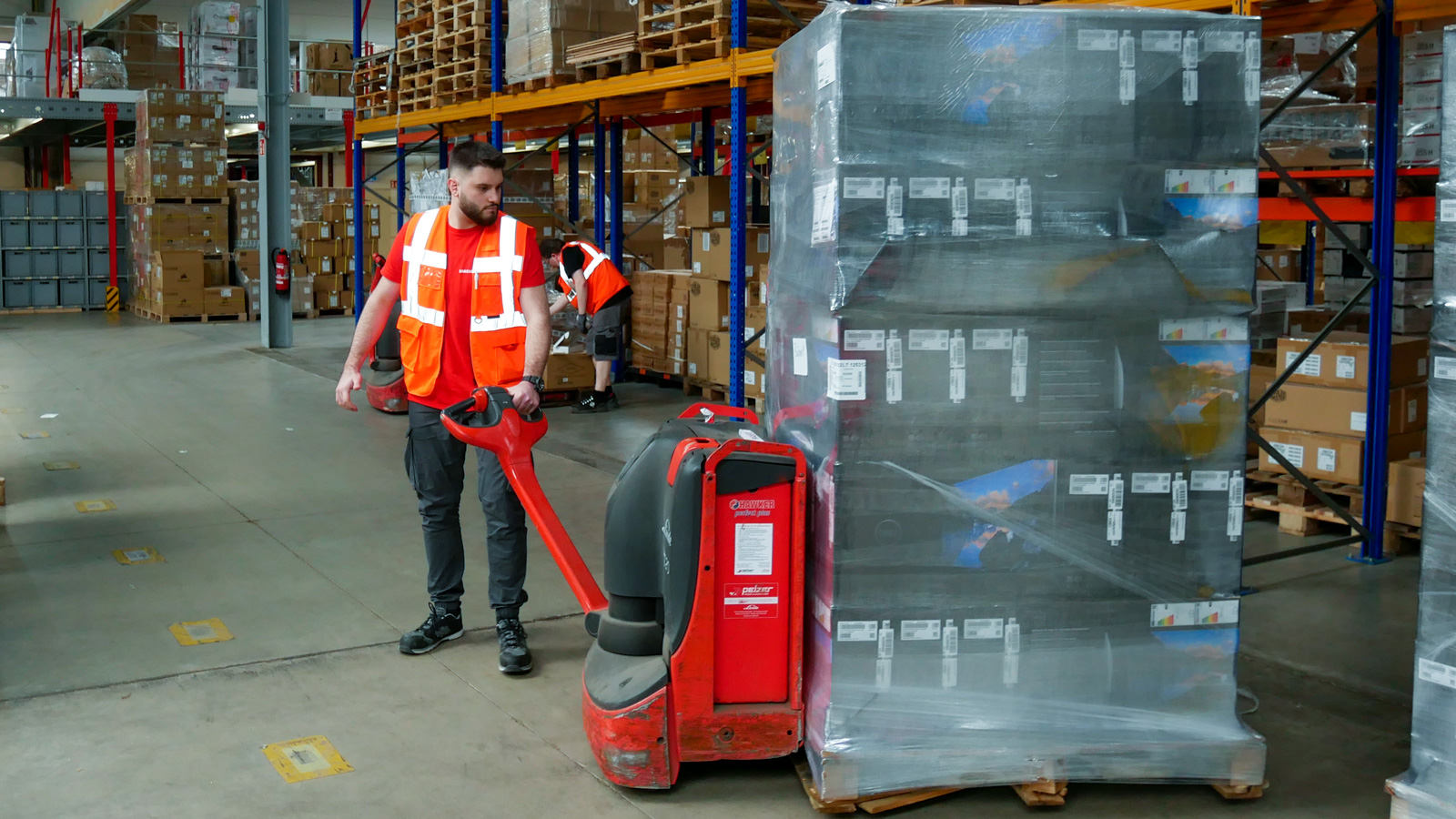 Siewert & Kau Logistics
Siewert & Kau Logistics offers you a comprehensive range of logistics services. In doing so, we work together with renowned shipping partners.
Having our own fleet gives us flexibility and enables us to provide special solutions on a national basis.
Contact us:
Mirko Kelb
+49 2271 763 0
MKelb@siewert-kau.de
Our partners for logistics services
Our services at a glance:
Import/export incl. customs, also with time-critical products
Organization of national & international transport
Roll-out management, pallet shipping, packing, labeling
Shipping (individual packing, mass packing)
Commissioning (compilation of various articles/individual items to a new container)
eCommerce logistics, optimized processes for storage, packing and fulfillment
Storage in VDS-secured warehouse